PROBLEMS & CHALLENGES
MNOs aim to provide a service delivery model that comprises of the complete infrastructure a user requires to achieve the best user experience. The operators now have more options to choose from to build an efficient radio access network. Whether they choose a standalone, cloud-RAN, or open-RAN based base station; using different variants introduces the challenge of ensuring interoperability.
New services launched by the operators to attract subscribers, pose yet another challenge to them. The base station must handle different data types efficiently and guarantee the QoS (Quality of Service) required for premium services. Issues encountered in the network must be quickly identified and resolved. The inability to do so can result in customer dissatisfaction and churn.
HOW WILL OUR PRODUCTS BENEFIT YOU
Best Vendor Selection
Benchmark different base station vendors uniformly using our wide range of tests to select the best that complies with the specification and is also the most stable and efficient.
Optimized Network
Measure key KPIs of the base stations i.e. performance, capacity, stability, and plan the radio access network deployment accurately without over-provisioning it.
Robust Network
Recreate all possible scenarios both normal and abnormal in the replica lab network and launch network and services with confidence.
Quickly Deploy New Services
Simulate new services with ease using the Simnovator Add-on packs and verify the readiness of the network to handle new data patterns.
Stay Updated
Robust and regular software updates keep the testbed up-to-date and compliant with the latest 3GPP specifications.
Quick Turnaround Time
Dedicated support team providing responses to you at the earliest to ensure that our product helps you accelerate and never slows down your progress.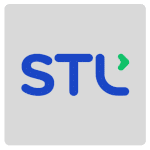 Verification of ORAN based 5G base station
Simnovator fitted well in this case where compliance to specification was paramount. Rich set of features and an attractive roadmap of 5G convinced the customer that we were their preferred partner in their 5G journey.
UE Simulation for Standalone Nb-IoT base-station
Simnovator was chosen for its ability to simulate several thousand Nb-IoT UEs per cell, extensive statistics, and the ease of use. The flexibility in the product also allowed the customer to make their client applications interact with Simnovator to support proprietary data transmission.