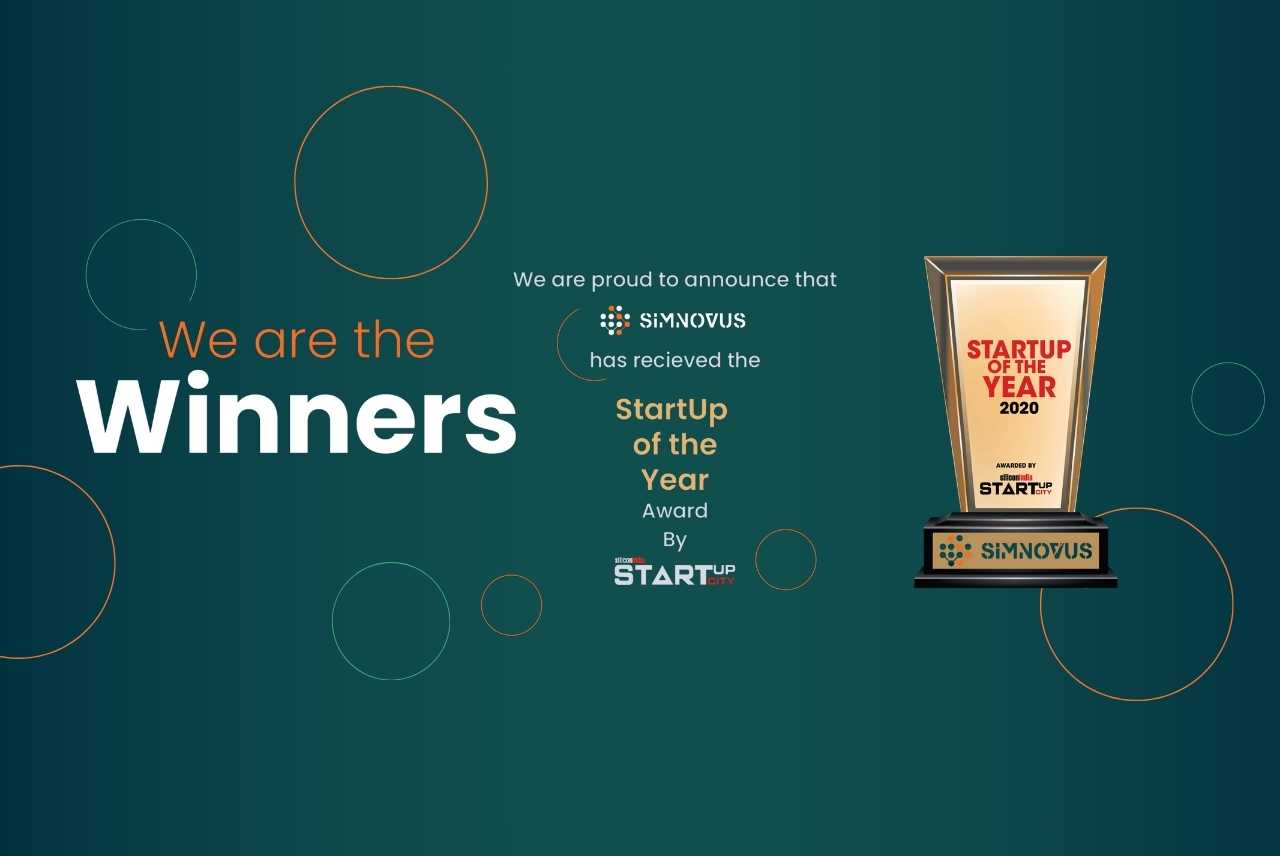 Simnovus Wins Startup Award
We are humbled to be awarded  "Startup of the Year 2020" by SiliconIndia for the Test and Measurement category in cellular wireless technologies. An amazing job by the Simnovus team during a tough pandemic year. A collective effort and laser sharp focus –  to keep growing even when it gets tough.
Here is what SiliconIndia wrote about us:
"Simnovus, is the first and the only one in the country focused on the Cellular Wireless T&M segment. Simnovus is revolutionizing the Indian T&M industry with its efficient and reasonably priced SDR (Software-Defined Radio) based products and solutions which can run on general-purpose hardware. The SDR solutions by Simnovus reduce the intricacy and bring flexibility for the end customers. Being competitively priced, companies can now run parallel test-beds and increase their productivity as opposed to relying on a single unit and time-sharing it between several teams.

Since its inception in 2017, Simnovus has magnificently scaled-up its customer base. It's largely because, unlike other international solution providers who provide proprietary hardware-centric solutions, Simnovus offers SDR-based products and solutions that are simple, effective, intuitive, and cost-effective."
The Startup of the Year 2020 digital magazine links below.
We are thrilled to win this award. We are only getting started. We continue to aggressively invest and grow worldwide. More to come!