The Callbox is the ideal
Network Emulator
that is designed for those who build great products to provide differentiated user experiences. Whether you're building a mobile system on chip (SoC), mobile phone, a sensor, a robot, or a cellular modem, our solution will help you validate your next product and get it ready to market efficiently. You get an operational 4G and 5G cellular network emulator in your lab, on an Intel x86 commercial off the shelf (COTS) hardware supporting the following configurations.
4G core with a base station with up to 5 carrier components
5G Non-Standalone (NSA) mode (EPC, one eNB, one gNB)
5G Standalone (SA) mode (5GC and one gNB)
integrated IMS to verify VoLTE or VoNR service
Validate a single device or multiple devices; be it over the air or in the conducted mode; our solution is your one-stop solution which will meet all of your requirements.
Simnovus Callbox supports carrier bandwidth up to 100MHz and frequency ranges from 70MHz to 6GHz for both FDD and TDD.  Therefore,  you can validate if your device works on networks across any region in the world.
4G FDD based networks where the focus is more on the downlink
globally harmonized band for 5G (i.e. 3.3 GHz – 4.2 GHz) where the emphasis is more on TDD
Verify your device under different network configurations. Thanks to the software-based radio (SDR) design, it is also possible to verify custom bands.
Got multiple software versions in the device to be validated. No problem. Whether it's the conducted RF emissions or over the air (OTA), you can test multiple devices in parallel with Simnovus Callbox. Configure
a NSA 5G setup with a master 4G cell and secondary 5G cell and verify a 4G as well as 5G UEs at the same time.
an in-band or guard-band Nb-IoT cell and verify 4G and Nb-IOT UEs are the same time.
No more complicated licensing. With a single license, validate 5G, LTE, Cat-M, or Nb-IoT (standalone, in-band & guard-band) devices in the same system. Easily check the result of each device under test by filtering its logs and statistics.
Start with a single carrier and verify carrier aggregation up to 5 carriers to support 5x20Mhz channel bandwidth. Configure a network of any configuration.
 inter-band, intra-band,
inter-duplex (mixed FDD-TDD) carrier aggregation
cross-carrier scheduling
Verify maximum downlink throughput for devices supporting CA by having any combination of bands and bandwidths.
Get rid of drive tests to verify whether the device works under different radio conditions and if the handover is proper. Recreate multiple cells of any combination i.e. inter-frequency, intra-frequency, inter-duplex, inter-eNB/gNB. Adjust the transmit power of one cell by software without the need for physical attenuators to verify handovers and its impact on data traffic. Verify
measurement reports sent by the device,
impact of the measurement gap on the throughput,
the ability of the device to successfully select the neighboring cell.
Inbuilt channel emulation supports AWGN, EPA, EVA, ETU, and MBSFN 3GPP channel models and helps verify the UE's behavior under different mobility scenarios.
Devices fail when they are subjected to conditions which they do not expect normally to occur. This is impossible to test using a live network. The only way it can be done is by configuring the network with invalid configuration or by making the network selectively ignore or reject certain messages. Simnovus Callbox can
selectively reject or ignore messages whether it is an RRC message or an EMM, 5GMM, ESM or 5GSM message.
add custom header to SIP request and responses while verifying VoLTE and VoNR
simulate multiple P-CSCFs to handle failover scenarios
Launch products with confidence that can withstand adverse conditions.
Automate the tests using the easy to use and efficient WebSocket API. Send WebSocket connections from any kind of automation framework and establish a two-way interactive communication session with the call box. With the medium of requests and responses in the widely used JSON (JavaScript Object Notation) syntax, the learning curve to adapt the framework is very short.
Easily perform several actions like
detaching the UE,
sending ETWS, CMAS messages,
creating, modifying or deleting bearer,
collecting statistics or collecting logs and many more.
Verifying Smart Coverage Solutions
Simnovus UE Simulator and the Network Emulator verify their smart coverage solutions across different use cases. Easy configuration of different bands and radio conditions simplifies their verification.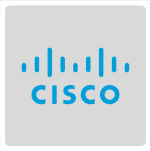 Validating 4G & 5G Cellular Routers
Callbox helped the QA team to validate their LTE routers. It also provides them great flexibility to smoothly transition from LTE to 5G NSA and then to SA mode.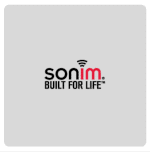 Validation of Rugged Phones
Callbox helped the QA team to validate their rugged LTE smartphones by supporting all physical layer configurations and an up to date RRC and NAS layer based on the latest 3GPP releases.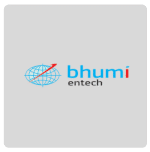 Reference 4G & 5G network
Callbox helped the LTE development by providing a standard reference base station and network which supports all physical layer configurations and an up to date RRC and NAS layer based on the latest 3GPP releases.
Validating 4G & 5G chipset for tablets
Simnovator helped the QA team to mitigate the initial hiccups of 5G development by supporting of all physical layer configurations and an up to date RRC and NAS layer based on the latest 3GPP releases. It also helped them smoothly transition them from the NSA to SA mode.
CHECK
Frequently Asked Questions
Is it possible to purchase Callbox without the hardware?
Yes. However, we recommend buying the entire package from us which includes the hardware. It's because we carefully select the best hardware that provides the maximum capacity and performance.
Does the callbox support both 4G and 5G (both SA and NSA)?
Yes. Except for Callbox Mini, both 4G and 5G (SA and NSA) is supported on the same Callbox and at the same time
Does it support Voice and Video calls?
Yes. VoLTE/VoNR and Video calls are supported. Callbox has an integrated IMS to support establishing voice and video calls.
Do you also provide Test Sim cards?
Is it possible to conduct device conformance testing?
There are no preloaded conformance test packages. However, some of these can be provided additionally as Services with additional cost.
What is the technical support model and is it included in the product cost?
Keeping our customers happy is paramount for us and we love to know our customers better. Hence, we make efforts to visit our customers physically if feasible. However, normal technical support is provided through online sessions, phone calls and emails. Technical support for the first year is included in the product cost. Renewal of the Annual Maintenance and Care (AMC) contract is required for the second year and onward.
DIDN'T FIND WHAT YOU WERE LOOKING FOR? ASK OUR EXPERTS
Contact our sales expert
Please provide your contact details and our sales team will get back to you about Simnovus Callbox