PROBLEMS & CHALLENGES
RAN is the most technologically demanding area of the mobile communications network and the base stations play the central role. With cloud RAN and openRAN, they have been evolving rapidly to support 5G and handle a variety of traffic requirements. With the CU and DU split, many new vendors have emerged and hence the base station is no more monolithic. As a vendor, it is more challenging now to ensure that the component developed interworks with all other components properly while ensuring that the throughput, latency, and service set up success rate is excellent.
Increased combinations result in increased tests and hence require multiple parallel testbeds. Time-sharing a single bulky and expensive test tool across different teams and testbeds can severely impact the delivery timelines. Customs clearance can add significant delays in the procurement of new or replacement units.
HOW WILL OUR PRODUCTS BENEFIT YOU
Lowest CAPEX and OPEX
Simnovator will ensure that your validation objectives are met without hurting your budget. SDR based solution on futureproof hardware promises you the lowest TCO.
Increased Productivity
No more timesharing of test tools. Equip each engineer with Simnovator and verify more test combinations in a short time using parallel testbeds.
Faster time to market
The automation capabilities in Simnovator enables Continuous Integration and Continuous Deployment (CI/CD) of the base station software.
Robust Product
Recreate complex subscriber activities and data patterns in the lab and ensure that the base station never fails in the live networks.
Stay Updated
Robust and regular software updates keep the testbed up-to-date and compliant with the latest 3GPP specifications.
Quick Turnaround Time
Dedicated support team providing responses to you at the earliest to ensure that our product helps you accelerate and never slows down your progress.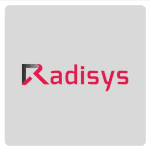 NSA and SA testing of 5G base-station
Simnovator helped the QA team to mitigate the initial hiccups of 5G development by supporting all PHY layer configurations and an up to date RRC and NAS layer based on the latest R15 baselines. It also enabled their smooth transition from the NSA to SA mode.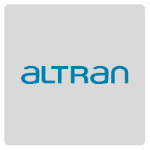 Validating 4G and 5G protocol stack
Callbox helped the QA team to validate their LTE access points. It also provides them great flexibility to smoothly transition from LTE to 5G NSA and then to SA mode.
Validation of VoLTE Feature
Functional and feature verification of different variants of small cells including mobility between the cells and eNBs. VoLTE was an important feature and Simnovator with the Media pack successfully verified the base station's capability to handle VoLTE call against a 3rd party simulated EPC and IMS core.