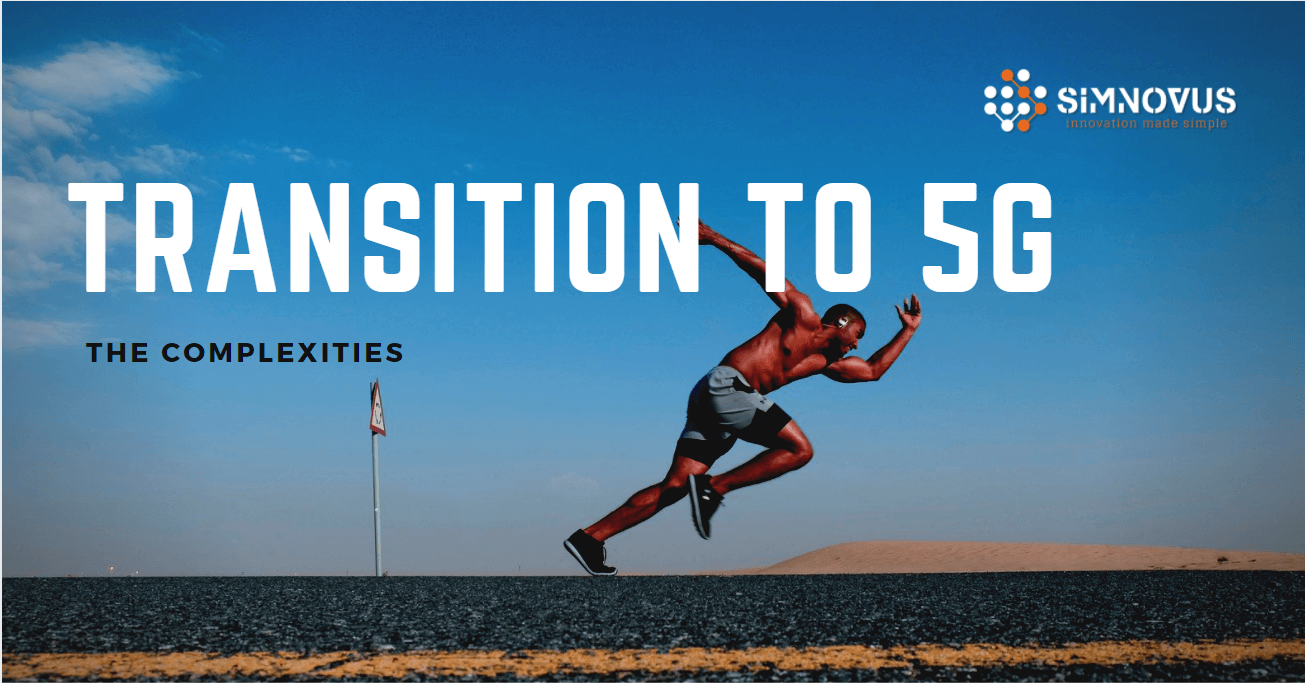 Transition Towards 5G
Today's digitally smart society is moving towards a new generation of communications, the 5G. The race is officially on to lead in the delivery of live 5G services. But is the industry truly ready to move as fast as it says it is? The move towards 5G won't be a simple network upgrade. It's a long & packed journey with a high-performance wire-line network as the critical component to commercial success for both 4G strategies and the evolution towards 5G.
Yet 5G is not a straightforward transition from 4G, it brings not only a new architecture, radio network, and core network, but also a plethora of new devices and device types, such as 3GPP smartphones that support multiple spectrum bands and a wide variety of Internet of Things (IoT) sensors. The massive scale of device connections and highly-diverse traffic patterns will affect validation and load testing, complicate traditional performance, and handoff testing.
The Operators will have to decide how to approach in order to ensure the migration is invisible to the user. Ensuring the transition to a robust, secure, and agile network, which can handle the immense increase in usage of 5G will be a key challenge. A fully cloud-native environment where NFV and SDN support the underlying infrastructure is a priority for 5G which requires high flexibility in order to deliver its high speeds and diverse services.
Key Challenges for Transition towards 5G
Network deployment feasibility & Spectrum availability
Spectrum will remain a critical resource in 5G and its availability and cost will have a great impact on a network operator's ability to build a robust business case. The move from 4G to 5G will give rise to a huge amount of new use cases. Their feasibility will depend mostly on the type and amount of spectrum network operators have available or are able to secure in a future auction. That's going to be an important factor in determining the subset of use cases, each network will be able to economically support.
Device innovation and technology breakthroughs
5G brings some considerable technical challenges which require innovation and technology evolution. The move to 5G will herald the start of a new post-smartphone era, with a shift to purpose-built services delivered either through the IoT or surrounding the smartphone as part of a whole new world of devices. All the above will require specific product and technology strategies to support the new use cases they create.
Approach for network deployment
Once it's decided on a strategy for 5G, operators need to decide what approach should be taken for network deployment. The deployment model and approach required will be different depending on the spectrum networks have and the densification & coverage that they need for their target use cases. The uses of mmW frequencies will require breakthroughs in network designs and 5G small cells which will also require a new approach to regulation and deployment planning approach.
Architectural and platform innovation
New architecture and platforms will be crucial support for the deployment and operation of 5G in both the RAN and core network. The choice of these will be heavily driven by the concept of virtualization and what level/type of cloud a network is implementing within its core network. Continuing to pursue disruptive technologies will be important and for business success with network slicing, it will require a new operating model.
Operational complexity
As the network will be deployed, the ability to apply intelligence and automation to drive a leaner operational capability will be a crucial factor. Network and IT architectures merging, and end-to-end services-based operations predominating will require a complete changeover of stacks, processes, and people.
Automation
Automation is also the most important technical element of the transition to 5G. For a period, service providers will need to manage simultaneous bandwidth and connection requirements, and unluckily many 4G networks are simply not built on platforms that can handle the required scale. This is where automation comes in: with virtualized and cloud-based technologies, existing networks will scale as necessary while easing and optimizing the migration to 5G services. By transiting to a virtualized, automated environment across clouds and networks, service providers can have common visibility into applications in order to understand the end-user experience and application performance.
Simnovus 5G products:
We accelerate the time to market with our products targeting particularly to transform network operations and management by leveraging digital and next-generation technologies in the 5G sphere. We provide a helping hand to NEMs & Service Providers to address the issues they face by offering cost-effective test & measurement solutions:
As you gradually take the transition towards 5G, plan to have a comprehensive, practical testing strategy that prepares you for the delivery of new and differentiated services.